Metalwork producers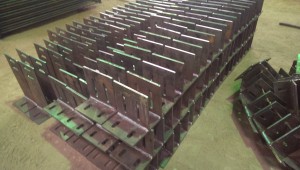 Steel structures are very widespread in modern life. Our factory TNM MANUFACTURING "TNM Expanded Metal Components Manufacturing LLC" is a leading manufacturer in this field.
Steel structures are bridges, large for highways and railways, and small for villages. They are also floors, industrial buildings, storage facilities, shopping malls, houses, markets and sport facilities. The list is sky limit, therefore it is much easier to create a steel structure for a particular need.
The factory TNM MANUFACTURING "TNM Expanded Metal Components Manufacturing LLC" produces any steel structures – just select the one you need. Steel trusses, supports, beams, floors, columns, hangars, boxes, any prefabricated buildings, bunkers, gas stations, fences, railings, brackets, cans, racks – actually any equipment necessary for trade and goods representation.
Fire cabinets, working benches, plug doors, containers, non-standard equipment – those all are steel structures, too.
Arched buildings are made rather fast out of similar profiled metal elements. They are cheaper than the houses built "the good old way".
Steel structures are compact, thus convenient to transport. They are relatively thin yet rather robust. Steel structures are ideal for buildings with large surface areas.
Small metal structure elements are good to create a facility with practically any shape, even spheres. Standardization makes serial production possible. This makes any facility simpler to build, cheaper. Steel structures withstand substantial load. New materials and coatings facilitate withstanding the environment.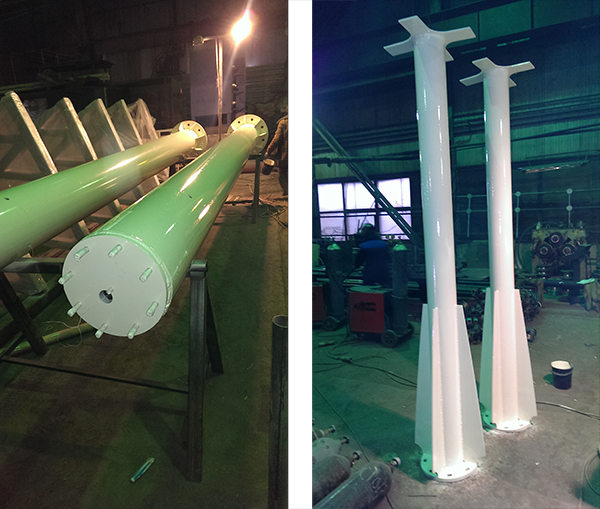 Steel structures are used in skyscrapers, towers, supports and columns. Alexandre Gustave Eiffel made his famous tower out of steel structures.
Modern supermarkets, multi-store hotels, office buildings all use steel structures. Crane towers used to build those steel structures are also steel structures themselves.
Very popular are inexpensive buildings and facilities. Our factory TNM MANUFACTURING "TNM Expanded Metal Components Manufacturing LLC" will help to build them.
Our skilled advisers may assist you with selecting optimal metal structures for your particular case. We can visit the site to solve the issues that are unresolvable with common sense only, but resolvable with engineering calculations and professional knowledge. We may design everything, including fences, gates, open sheds, brackets, balcony fencing, decorating grids for windows. Stylish fencing for terraces is also possible. We will also consult you regarding the basement for each particular construction.
You may order items from our firm during a personal visit, via a letter or by phone.