Stainless steel works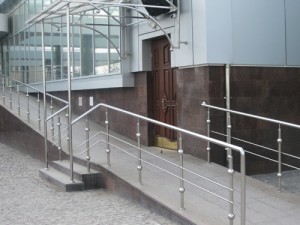 Stainless steel appeared only 100 years ago, and still it became very popular. We know it and we became experts in developing and producing stainless steel items. Contact us whenever you need:
Storage containers with various shapes and volumes
Sauna equipment
Fireplace equipment, chimneys, gas valves and pipes
Accessories for serving meals – tables, tabletops, trays
Ladders for swimming pools
Industrial pressure washers, wash stands
Equipment for scientific research
Landscape design elements
Façade decoration elements
Entrance lobbies
Industrial equipment
Decoration and decorative design
Metalworks
Custom design items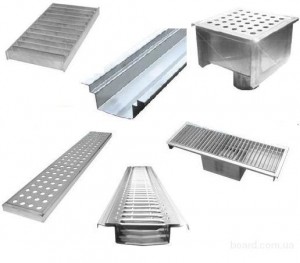 About us:
Our plant has modern equipment
Our workers are well-skilled and certified
Our prices are affordable and competitive
We take care of our reputation, we are in the market for a long time, fitting the timeline firmly is our priority
We are ready to meet the needs of our clients, this is an approach for a long partnership, so we have many regular clients
We have our own large storage facilities, so we can easily make large orders
We purchase raw materials only from approved suppliers, thus each metal sheet has quality certificate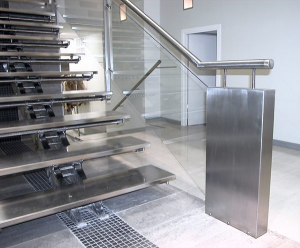 Stainless steel items have multiple advantages and no disadvantages.
Stainless steel has chrome, and stainless steel does not corrode. Under normal conditions stainless steel items are everlasting
Stainless steel items look stylish and luxury
Stainless steel is hygienic: it sustains oxidizing process and prevents bacteria from reproduction
It is very firm and durable, that makes stainless steel so popular in industry and other spheres of life
Its durability deserves individual mentioning. This materials does not change appearance after decades
Stainless steel is heat-resistent. High temperatures and thermal shocks do not affect either its appearance or properties
Stainless steel items are cheap. Those who want to argue may divide the cost with by amount of years in operation.
We have several sorts of steel available, so you get the most appropriate material and the best prices. Bring your drawings printed or as a computer file in a digital file and very soon you will see your ideas in real life.
You may order interior elements to be made out of stainless steel by us. You will demonstrate your status and your orientation towards stability to your clients. If you are a businessperson and wish your office to have high-tech interior design of its interior, it is only possible with stainless steel items. Production facilities cannot work without stainless steel items either. We look forward to cooperating with all clients.