Metal cutting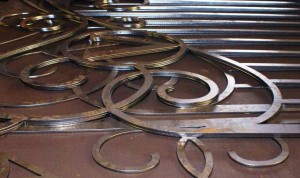 Custom made metal cutting is in priority for our company. We have modern tools for laser, plasma and hydro-abrasive cutting. It facilitates achieving the best quality of items within reasonable time.
Contact us if
You need to treat various metals, including copper, brass, aluminum
You need accuracy 0.01mm or even better
Your priority combines quick work and ideal results
You look for superior cut quality that needs no further treatment
Your drawings seem so very sophisticated that it seems impossible to implement ideas they contain
Metal laser cutting as a way to create art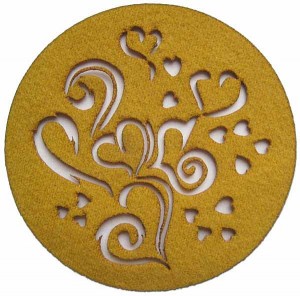 Our factory has the latest generation laser cutting equipment allowing making miracles. The laser beam is so concentrated that the heating area is minimal for any metal, so no thermal deformation occurs. Unlike the conventional cutting techniques, laser may start the work at any point and make cutting on any complexity level with minimum or no wasted material.
Metal hydro-abrasive cutting as a way to the impossible
Your project has parts with complicated design? Or you need to use hard alloys? Maybe, you need delicate work with glass or plastics? Hydro-abrasive cutting is ideal in all those situations.
It allows cutting complicated parts out of metal sheets up to 80mm thickness or more, stone, glass, plastic and polymer materials. Its opportunities are endless – food production and construction, advertisement and design, space and military applications.
Metal plasma cutting: fire under control
You get unbelievable quality of the cut even for thick sheets of metal. Various types of metals may be treated, the technology suits cutting dirty, corroded or painted metal, too. The thinnest metal sheets are cut with no deformation. You get your work done fast for affordable price.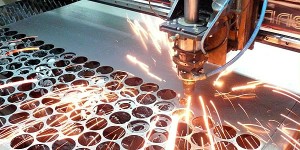 Cutting stainless steel
This material is one of the most reliable and durable, yet working with it needs some knowledge and skills. With our modern equipment we may resolve any issue. You get a nice cut, smooth parts and the superior appearance of the item. Nice entrance lobbies in hotels, shops, banks, luxury staircases and staircase fences, mountable fencings – just bring your drawings and we will make your dreams come true.
Contact us today to have the workflow completely scheduled already tomorrow. Our guests become our regular clients because we always fit our work into the timeline and because we are open for creativity. If you wish to be among successful people, join our clients already now!