Our factory TNM MANUFACTURING "TNM Expanded Metal Components Manufacturing LLC" entered the market of metalworks, having front-end equipment, high quality materials and great future plans.
Our goal:
Producing high quality metalworks for industrial, living and commercial sectors, as well as creation of exclusive forged items.
Our principles of work:
Strict quality control of the materials supplied to our metallurgic factory – we cooperate only with approved suppliers, every sheet of metal has quality certificate with the information about the metal composition.
We use only the most advanced equipment for our work. Most our machine tools are numerically controlled.
Our managers are experienced professionals, our engineers and workers are well-skilled and have necessary certificates and permissions.
We practice individual approach with our clients, building stable and steady relations between the clients and the factory.
We firmly fit the deadline of works as specified by the contract, all the items are passed over to the customer in time.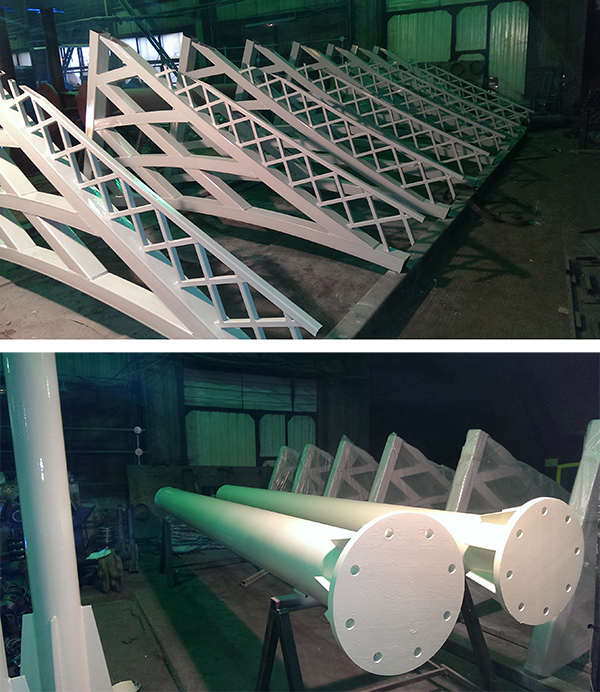 Our strong side:
Our team consists of only experienced and skilled professionals
We produce metalworks parts according to our drawings or the drawings provided by the client
We produce standard items and non-standard items(custom design)
We produce forged items with any complexity level, according to our drawings or the drawings provided by the client
Experienced designers create unique and exclusive projects of wrought iron rails, furniture and accessories
Production is carried out all the year round
Warranty for quality is provided for all our work
Metalworks represent an integral part of almost any modern building. They are the basis for hangars and industrial facilities, retail spaces, entertainment centers, office buildings. They are very convenient to construct, because they need no basement, and the installation takes just weeks. Still they are durable and reliable. Using metalworks for entrance lobbies provides some space for designers, who can implement the most interesting projects and incredible ideas.
Yet another field of our activity is ornamental wrought iron. Our metallurgical factory welcomes customers to decorate their houses with true artwork. We produce fences, gates, window railings, pavilions, benches, beds, tables, chairs and multiple accessories for a wide range of purposes. We are experts in cold and hot forging, so our pricelist is affordable for all clients with different budget, who would get ideal result without overspending.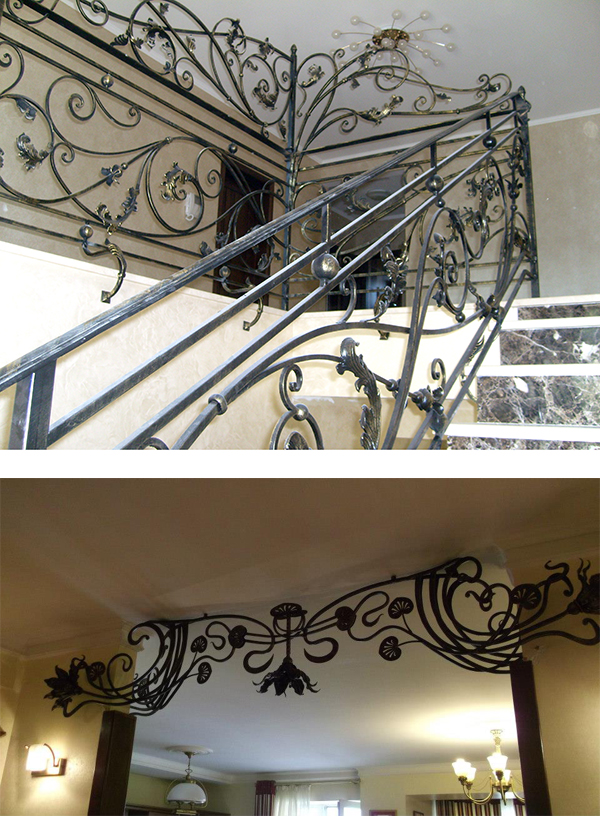 We are oriented to long-term cooperation with our clients and we are ready to make steps towards every our client. Individual approach to making metalworks for every our client is our credo.
We highly value any our client, should it be a large construction entity or an individual. Contact us to see with your own eyes that our factory is the best tool to achieve your goals. Make a great step to your success with us!