Overpass
The factory TNM MANUFACTURING "TNM Expanded Metal Components Manufacturing LLC" produces overpass structures of any complexity level. Our catalog includes:
Stationary constructions
Dismountable overpass structures
They are used
To let vehicles and pedestrians over railways or highway
For engineering communications like cables
For handling works
To facilitate operation of large industrial facilities
At car service workshops and car production plants
As bridge cranes support during handling works
At maritime terminals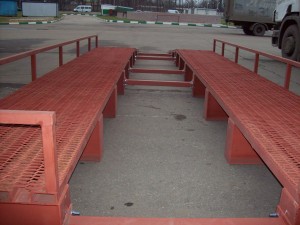 Depending on purpose of use and weather conditions frame, beam, arched and other structures are used. Trusses and H-beams, A-profiled tubular supports, laced stairwells, bearing stands, angles – we produce all the elements of overpass structures.
Overpass structure should be installed near shopping malls, in intensive transportation activity places, in marine ports. Moving structures are vital for large storage facilities operation. Oil production and refining facilities need overpass structures to fill tank-wagons for fire safety reasons. We take into consideration everything when processing the order.
Reliability
Whether it is a monolith or a dismountable overpass structure, it must be reliable, because people's lives depend on it. We use only the highest quality metal and we work only with verified drawings. The metal we use always has quality certificates and alloy composition information. Only qualified workers are allowed to work with our modern equipment. Multistage quality supervision eliminates any chance for faulty production. Every welded seam is checked with ultrasound and X-rays.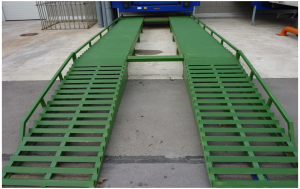 Durability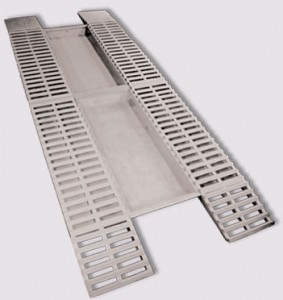 Overpass structures are often installed outdoors and is vulnerable to weather conditions. Direct sunrays, sand and rains all affect metal durability. To avoid it, we use coating that withstands oxidizers, chemical agents, mechanical and thermal shock. Our clients are always sure in long and smooth use of the items they purchased from us.
Ready for more
If you are a large developer, our factory is exactly what you need. With large area of our factory and significant capacity of our equipment we can afford producing large orders. We are also capable of making non-standard structures. We guarantee strict agreements to the terms of reference and fitting into the deadline. Contact us any convenient way to see you made the right choice of a reliable partner.