CNC plasma cutting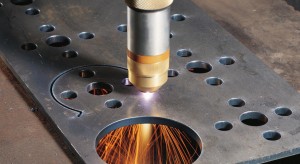 The factory TNM MANUFACTURING "TNM Expanded Metal Components Manufacturing LLC" offers CNC plasma-cutting works. Modern facilities with large area mean that we can produce even very large orders for our customers.
Powerful and reliable CNC plasma-cutting machine allows making maximum in minimum time
Nominal current up to 260A allows cutting metal sheets with the width up to 50mm
Experienced professionals control the process of cutting thoroughly and follow specifications according to the drawings
Quality control at every stage guarantees high production standards
Deadline matters
Contract obligations are strictly followed, including prices
Plasma cutting CNC has a number of advantages making this technology very popular in many areas including building and construction, machinery, oil extraction and others.
Plasma cutting:
Is capable of cutting almost any metals, ferrous, non-ferrous, also high melting point metals
With thinner materials plasma cutting is much faster, than oxygen cutting and hydro-abrasive cutting
The cut is heated locally and only for a short time thus preventing thermal deformation of an item
No need to use compressed gas tank means improved fire safety
The cut has superior quality with no chamfers, roughness, cinder
Cut inclination angle may be programmed, it can be useful during the following welding works
CNC process allows cutting out items with any geometrical shape however complicated the shape may be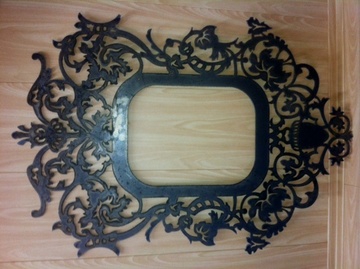 CNC plasma cutting is carried out by means of plasma jet that acts as a cutter. Depending on the particular order, we use electric arc technique or jet technique. Electric arc technique uses a tungsten electrode that forms electric arc with the metal itself. In case with the jet technique, the jet is formed between two electrodes without involving the metal sheet. Nozzles with air and liquid flow function as the cooling system.
We work with all types of metals. For the best results we cut ferrous metals using active gases (air, oxygen), while working with alloys and non-ferrous metals we use non-active gases (nitrogen, water vapor, hydrogen). We work with aluminum, stainless steel, low-alloyed steel, soft steel.
To place an order you only need to make a phone call. Our manager will consult you regarding the details of the work and its approximate cost. Just bring to us your ideas and drawings and you get high-quality items from us under fair price.
Our advantages include new modern equipment and qualified workers. We are confident about ourselves, and that means you will also be sure in your success. Reliable partners are a substantial part of success in business. Become a leader with us!